Biolab's story begins in Gorizia in 1991 when Massimo Santinelli, 27 years old and very strong-willed, decided to experiment with the choice that helped change his life: as a young adult he had rigorously embraced the principles of vegetarianism and macrobiotics. Taking care of himself through better food had restored his health after a series of serious issues. From this new found awareness, his vision about "feeding others with love and care" has been his motto ever since.
Biolab was founded as a small food workshop producing vegetable-based foods from certified organic farming. Tofu and seitan were, back then, largely unknown. Even at the licensing office, the young man who was looking to start a business was met with baffled stares: nobody seemed to understand the nature of such a business.
It was a small niche, yet Massimo Santinelli firmly believed in its potential: he invested a lot of energy and resources into it and worked with perseverance and humility.
In 1993, Biolab started a fruitful collaboration with Ecor, the main Italian distributor of organic foods with a wide network of speciality stores. A relationship that was bound to last and strengthen, because today Biolab products are sold Italy-wide in NaturaSì and Cuorebio, Ecor's organic food retail stores. They are easily recognizable by their signature logo with white text on a purple background.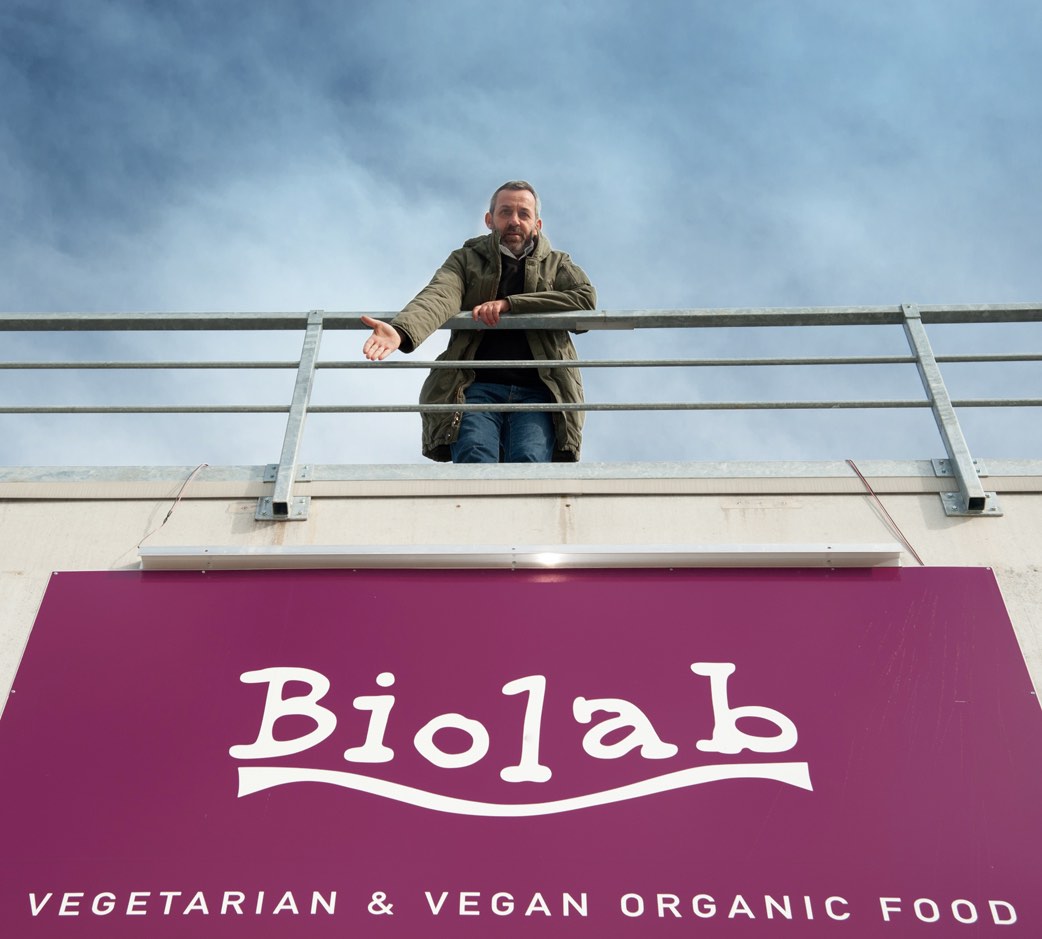 In 1996, Biolab started selling its products to third-party stores under different labels in the Italian large-scale retail channel: the production volumes kept growing steadily.
Year by year, the enterprise grew. In 2003, Biolab's head office moved to the Montesanto area in Gorizia. The Italian-Slovenian border is less than 500 meters away. Mount Sabotino, where countless scathing battles were fought during the First World War, dominates the scenery. The Isonzo River, another reminder of World War I, flows not far away.
Work was very intense at Biolab: during these very demanding years, the small enterprise worked with perseverance and determination, producing high quality foods that boost the company's reputation that would lead it towards the big transformation, only a few years later… (to be continued…)