Ingredients:
Biolab tofu, 400g
soy milk, 100g
apple vinegar, 3 tablespoons
rice malt, 1 teaspoon
salt, 1 pinch
mustard, 1 teaspoon
turmeric, 1 pinch
garlic, one clove, crushed
seed oil, depending on the desired consistency
Directions
Soak the tofu in warm water for a few minutes to soften it up, drain it, crumble it and put it in your hand blender bowl.
Add all the other ingredients, and, as soon as you start mixing, pour some oil until you reach the desired consistency.
For a creamier mayo, use more soy milk.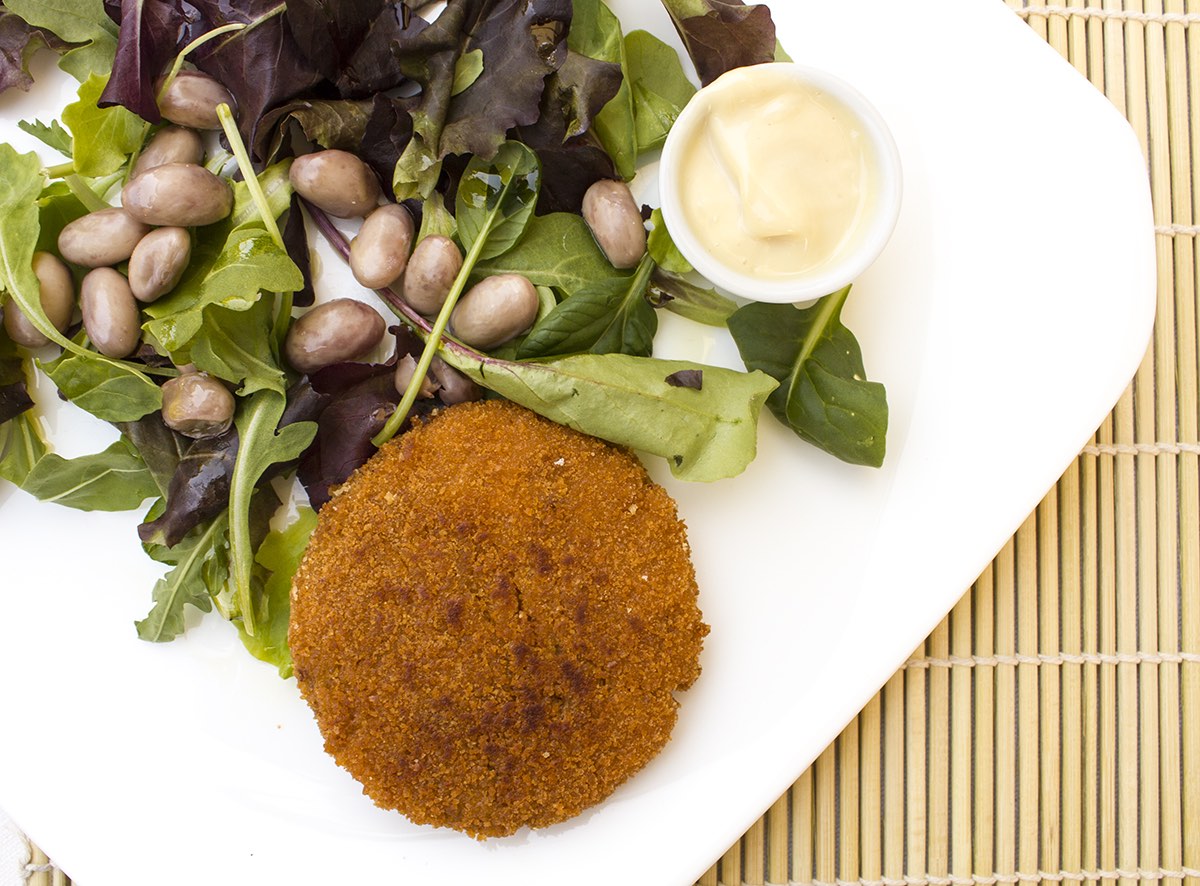 Serve with…
Vegan mayonnaise goes perfectly with veganburgers and tofu and vegetable sticks, cutlets and mini culets, burgers and mini burgers. It's perfect for decorating and topping vegetable plates and buffet snacks.