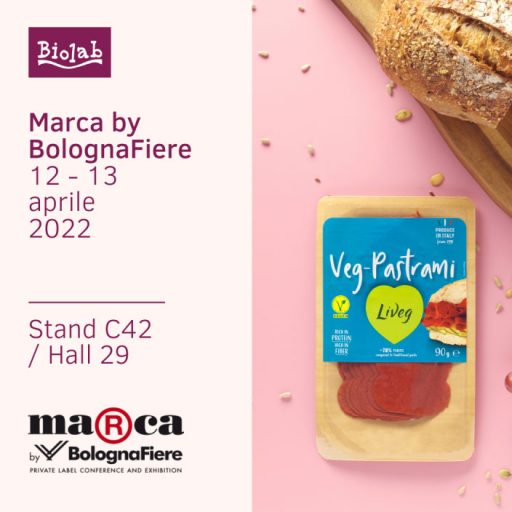 Biolab at MARCA by Bologna Fiere
A not-to-be-missed event for the private label sector, a vital meeting point between Italian excellence, buyers and category managers:
on 12 and 13 April, Biolab will be attending MARCA by BolognaFiere, the only Italian event entirely dedicated to Distributor Brand products.
Biolab, your perfect partner for plant-based food, awaits you at Hall 29, booth C42 and can't wait to showcase all the new products!
What we offer companies and distributors: highest quality ingredients, a wide range, large production capacity, state-of-the-art machinery, speed and flexibility, a specialised laboratory researching recipes that are in line with demand, certifications that are recognised in most countries and, last but not least, the ability to anticipate trends and market tendencies.