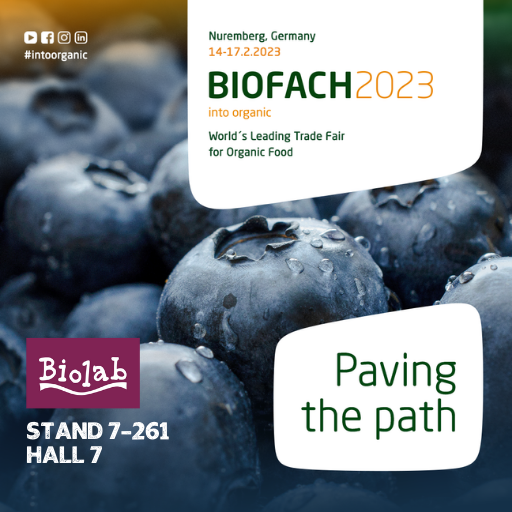 Biofach:
the leading trade fair dedicated to organic food
Biofach, the world's leading trade fair for organic food, returns to Nuremberg from 14 to 17 February 2023.
This event showcases innovations, sets trends and is the lifeblood of the organic world, as well as being an unmissable networking opportunity for the entire sector.
Biofach brings together the entire global organic market sector in all its diversity and inspirational power.
The event attracts nearly 3,000 exhibitors and more than 50,000 trade visitors from over 130 countries, and also presents a series of important conferences, which this year will focus on two key themes: the contribution of organic products to food security and sovereignty, and the weight of environmental costs in determining product prices, resulting in the need for a radical transformation of the food industry.
Biofach will be held in conjunction with Vivaness, the International Trade Fair for Natural and Organic Personal Care, and will bring together regional, national, and international stakeholders who share the same values and are working together for a more sustainable future.
Biolab awaits you at booth 7-261 Hall 7!