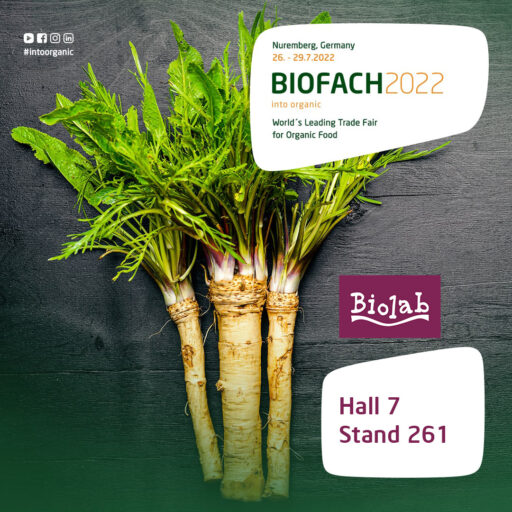 BIOFACH:
the world's leading exhibition of organic food.
Visit us from 26 to 29 July at Biofach, the most important world fair dedicated to organic food.
Promoted by the German Union of Economic Operators in the ecological food sector, the fair that takes place in Nuremberg is an extraordinary opportunity to be known by companies from all over the world: in the digital edition 2021 there were registered 1.442 exhibitors and 13.800 participants from 139 foreign countries, including retailers, wholesalers, importers/distributors, ho.re.ca and manufacturers.
The importance of Biofach also derives from the location: in fact, Germany is historically at the forefront in Europe for the consumption of organic food.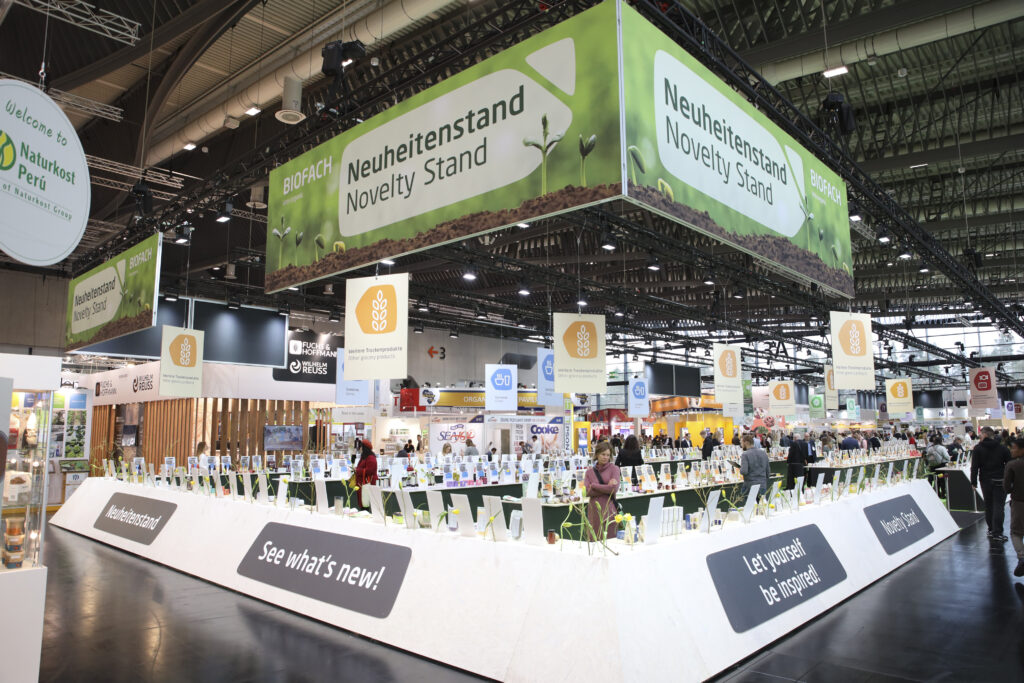 Neuheitenstand und Trends – Author: NuernbergMesse/Erich Malter
This is why Biofach is the event in which the latest trends and innovations are presented and represents an ideal showcase for having an overview of the global organic market in all its variety.
Biolab could not miss this exceptional fair, and we will be present with all our new products and with the enthusiasm that has always animated the company.
We are waiting for you, visit us from 26 to 29 July at Stand 261- Hall 7!