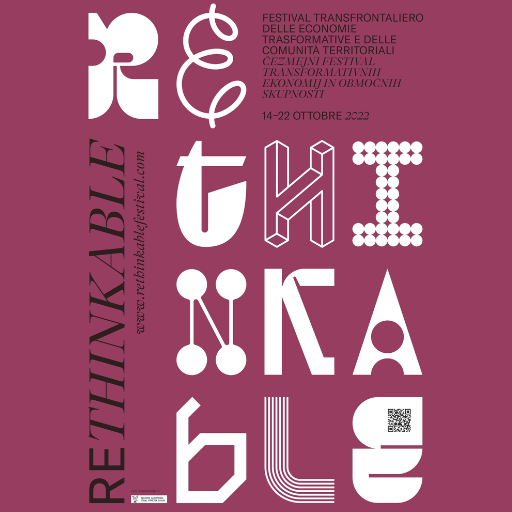 Biolab sponsors RethinkAble
From October 14-22 2022, the towns of Gorizia and Nova Gorica will be at the heart of an initiative that we share in values and goals:
RethinkAble, the cross-border festival of transformative economy.
Organised by ProDES F-VG, an association for the promotion of solidarity economy district communities in Friuli-Venezia Giulia, RethinkAble will act as a space for discussion on how to rethink the current economic model and propose an alternative one that is more attentive to the environment, people, and relationships.
The border area between Italy and Slovenia is the perfect place to initiate a dialogue on a supranational scale, between entities that are already moving towards sustainability, with the involvement of citizens through conferences, workshops, and guided tours of businesses that play a pioneering role in the food sector.
The festival will be supported by the Friuli-Venezia Giulia Region, and will feature, among others, the participation of: Universities of Udine, Trieste and Nova Gorica, Legambiente FVG, Potencial Institut social enterprise (Slovenia), ZRC SAZU Scientific Unit (Slovenia), Italian Association for Degrowth, RIES – Italian Network for Solidarity Economy, Fairwatch NGO, CVCS NGO.
Biolab is one of the financial sponsors of the initiative, which is in perfect harmony with the company's philosophy and the spirit that has always inspired everything we do.
We kindly invite you to participate!