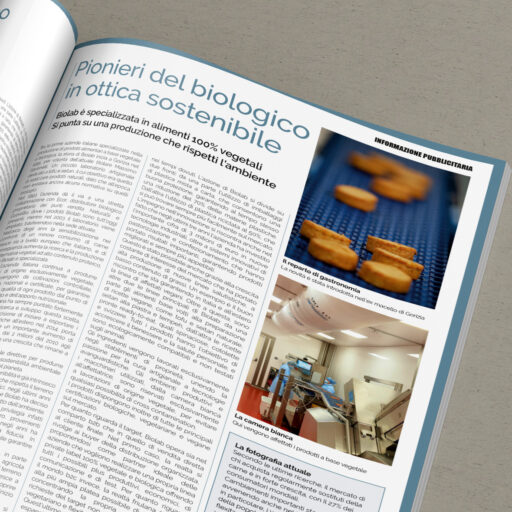 Biolab featured in La Repubblica's environmental supplement "Green&Blue"
Biolab is featured in the new issue of Repubblica's annual GREEN&BLUE album, dedicated to environmental and sustainability issues.
This special feature tells our story and illustrates our current production chain, in keeping with the organic and plant-based philosophy that has always set our company apart.
The article also mentions the big increase in flexitarian consumers in recent years as a result of the realisation that a plant-based diet has now become a fundamental choice for the well-being of people and the entire planet.