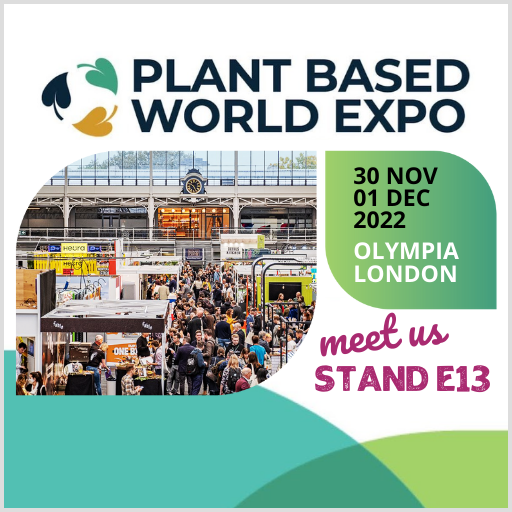 Innovation at the Plant Based World Expo in London
Are you ready to take your business to the forefront of the food revolution? The plant-based food products sector is one of the fastest growing and is expected to reach $162 billion by 2030.
Plant Based World Expo is the must-attend, 100% plant-based event designed exclusively for food and retail professionals, distributors, investors and manufacturers.
You will discover innovative veggie products, hear from industry leaders and pioneers and connect with the right people in the industry, including retailers, restauranteurs, investors, buyers and distributors.
In addition, you will be the first to taste yummy plant-based foods presented by pioneering international companies.
We look forward to seeing you from 30/11 to 01/12 at booth E13.