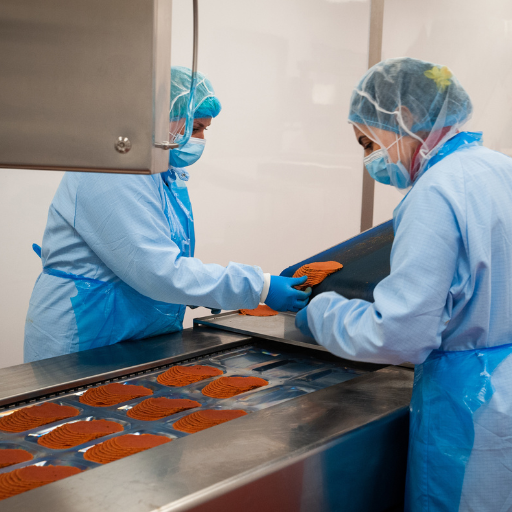 NIEDERWIESER WEBER: THE IDEAL PARTNER FOR OUR VEG DELI SLICES
We at Biolab are the pioneers of plant-based nutrition: we have been making vegetarian and vegan products in Italy for more than 30 years, and are always looking for new solutions to improve our production.
Together with our partners Weber and Niederwieser, we have developed our unique clean room, where we slice our plant-based cured meats every day at a constant weight and with various packaging options, all with 100 per cent customisable solutions according to the various requests of the customers who rely on us and on our experience.
The result of this collaboration fills us with satisfaction.
It is an added value in terms of quality and service for our production, as told first-hand by Massimo Santinelli (Biolab CEO), Marco Pedicchio (Biolab Sales Manager) and Simone Picon (Biolab Quality/R&D Manager) in the Weber Customer Story.